Did you know that your Internet Explorer is out of date?
To get the best possible experience using our website we recommend that you upgrade to a newer version or download another web browser.
A list of the most popular web browsers can be found below. Just click on the icons to get to the download page.
Your browser will need to close to complete the installation and you will need to manually reload the site when finished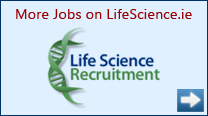 Pharmaceutical Sector Organisational Structure
Depending on the size and complexity of the Pharma company, there can be a mixture of the following Departments
Validation- Validates process, and equipment so that they are functional and in-line with business and regulatory requirements.
Research & Development (R&D)- takes various forms, researching ideal formulations of drugs, researches improved analytical techniques or changes processes to optimise yield of product.
Process / Production- ensuring the Pharmaceutical process runs as it should, handling deviations and constantly monitoring conditions to ensure optimum yield of the product. Also involved in all stages until packaging of the drug or active pharmaceutical ingredient (API) produced.
Regulatory Affairs- management of the preparation and submission of regulatory documentation to the relevant government regulatory bodies - IMB, FDA etc. Maintenance of existing drug applications and dossiers
Quality Assurance(QA)- responsible for the development and management of quality systems within the department . The Qualified Person signs off on the batch, all associated documentation must be prepared by the QA Dept.
Quality Control(QC)- check incoming, in process and outgoing product using analytical techniques in the laboratory. Produce documentation for QA to support the batch release.
Other Functions- depending on the company and their level of involvement in Ireland, other functions can range from HR to Supply Chain, Technical Services, Finance and Medical Affairs. These supporting areas have been subject to a recent upturn recently, as companies are looking to consolidate and re-organise their business in different ways.