Did you know that your Internet Explorer is out of date?
To get the best possible experience using our website we recommend that you upgrade to a newer version or download another web browser.
A list of the most popular web browsers can be found below. Just click on the icons to get to the download page.
Your browser will need to close to complete the installation and you will need to manually reload the site when finished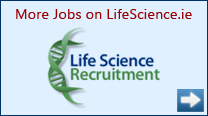 Sorry
There are no Open Vacancies that Match your Search
Other similar job titles you may be intertested in include:
Qualified Person
Validation Coordinator
Pharmacologist
Please view a sample career profile in the box below
or
click here
to browse all open vacancies
Validation Manager Career Profile
Validation Manager
The Validation Manager is responsible for the Validation and coordination of operation of machinery and process within the plant. This may be IT systems, various pieces of machinery or Cleaning processes. Salaries start at ca.€32,000 for an entry level position, with an experience Validation Manager being able to command €80,000+. Again, it's an area where many consult on short term contracts, when there is lots of project and construction work in the market.
Key Responsibilities of the Validation Manager
To manage all operational validation activities within the client's organisation.
To continue to develop and implement a compliant validation strategy for our client.
To continue to develop and implement an efficient compliant and cost effective calibration and maintenance programme.
To work closely with all departments and the Quality Department to ensure the operation of a validated environment according to GMP and other regulatory requirements
Be capable of delivering high level reporting to the client's directors.
Manage the process for the creation of documentation and requirements to include but not limited to the following:
Computer Systems Validation Plans
Equipment Validation Plans
Cleaning Validation Plans
Utility/Facility Validation Plans
Components Area Validation Plans
Tissue Business Master Validation Plan
Despatch Validation Plans
Environmental Monitoring Validation Plans
Quality Control Validation Plans
Scheduling, Planning and review of validation activities.
Manage all facets of assigned validation projects while maintaining strong communication with client representative on project status and assistance needed.
Skills & Qualifications:
Third level degree in a science/engineering/computer subject as a minimum.
At least 5 years experience Validation Management experience ideally within the clinical, medical, laboratory or pharmaceutical industry.
Good understanding and application of GMP and regulatory requirements.
Experience of wide range of validations including Computer Systems Validation, equipment, cleaning and utility and facilities validation plans.
Excellent communication / interpersonal skills
Previously have managed or supervised a team of experienced engineers in a similar industry.
Be a motivator and leader for such a team.
Attention to detail.